When you visit our office, Dr. Cleereman and Dr. Veizaj will do everything they can to make you comfortable, and our team works hard do the same. At Wyandotte Family Dental, our patients are our top priority. Please feel free to contact us today if you would like to learn more about the care you can receive from our dentists in Wyandotte, Michigan. We look forward to getting to know you and your family!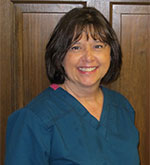 Kim, Associate Degree in Applied Science – Dental Hygiene
After graduating from Kellogg Community College in 1978, I joined this dental practice. I was also married to my husband, Ron, in 1978 – it was a good year! We have two daughters. Both are married and live on the East Coast. We visit them as often as possible! I've been involved with my church choir programs for many years, and I also enjoy Pilates classes, taking pictures, and scrapbooking.
Dawn, Associate Degree in Applied Science – Dental Hygiene
In 2007, I graduated from Wayne County Community College with an associate degree. I then went on to Sienna Heights University, where I received a Bachelor of Science degree in 2008. I have worked for Wyandotte Family Dental since September 2008. I enjoy the pleasant work environment, fun-loving staff, and the wonderful patients I encounter each day. I love my career and embrace the opportunity to educate my patients on the importance of good oral health care. I am married and have two wonderful children that keep my husband and I very busy. In my spare time I enjoy reading, doing puzzles, and spending time outside.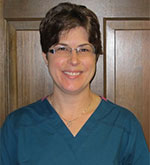 Teresa, Office Manager – X-Ray Certified
I started with Wyandotte Family Dental as a volunteer in May 2011. Six months later, I told Dr. Cleereman how much I enjoyed working in the dental field, and she offered me a position. My husband and I married in 2006. When I'm not at work, I love playing video games and baking.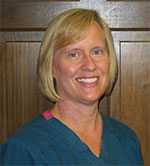 Dorie, Receptionist/Dental Assistant – X-Ray Certified
I have worked for this practice since 1990. I attended Eastern Michigan University and Washtenaw Community College for dental assisting. My husband, Roy, and I have been married since 1982. We have raised three children together and we welcomed our grandson into our family in December 2010. I enjoy gardening, working out, camping, and the great outdoors in my spare time.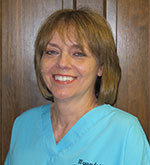 Mary, Dental Assistant
I have been working with Dr. Cleereman since 1991. My dental assisting career began in high school. I have four children, and two of them are married. I have one granddaughter and two grandsons, and they are wonderful! In my spare time, I enjoy gardening, reading, and being with my family.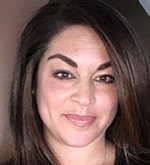 Kimberly, Dental Assistant
I joined the wonderful staff of Wyandotte Family Dental in January 2017, while going to school for dental assisting. I graduated in February 2017. I have a wonderful husband, a beautiful daughter and two handsome boys. I love photography, and I love to travel and spend time with my friends and family. Oh, and I love shopping, of course.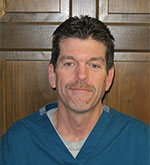 Barry, Office Assistant
I started working here in April 2013. I am a jack-of-all-trades, doing whatever needs to be done.
I met my wife in 2001. I have two sons, Aiden and Ian. We all enjoy anything that has to do with auto racing!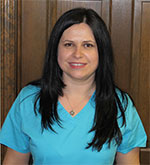 Kayla – Dental Assistant
We would like to congratulate Kayla, she is moving to Boston to attend Dental School. We know she will do great.